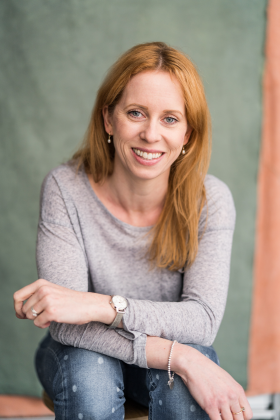 About Clare
Clare is currently in the West End playing Gwendoline/understudying Winifred Banks in Mary Poppins the musical at The Prince Edward Theatre. Prior to this she played Phyllis (understudying and playing Peggy Sawyer/Maggie Jones opposite Tom Lister) in the revival of 42nd St at The Theatre Royal Drury Lane. Filming of this production was released in cinemas in 2019/2020.
Born in Cardiff, Clare spent her youth performing in the New Theatre pantomimes alongside Jonathan Morris, Roy Hudd and Marti Caine. She won the Anthony Hopkins drama award and performed as Madame Thernadier alongside Peter Karrie in the first ever schools production of Les Miserables. Before leaving Wales to train in London she became an associate with Diversions Dance Company of Wales. She gained a scholarship to train at Doreen Bird College and graduated in 2005 with a BA(Hons) in Dance and Theatre Performance.
Theatre credits: West End debut as Assistant Dance Captain/Swing in Mary Poppins (Prince Edward Theatre) where she also understudied and performed as Miss Lark and Katie Nanna. She performed as a featured singer/dancer in Barbara Cook and Friends World AIDS day Concert (London Coliseum) and as a commercial dancer (London Astoria). Clare performed in the Original Revival cast at The Theatre Royal Drury Lane in the role of Circus Girl and understudied played the Milkmaid and Strawberry Seller. She was also a featured singer/dancer on the UK tour of Gotta Sing Gotta Dance (choreographed by Nick Winston). Clare was Fairy GoodApple in Snow White and The Seven Dwarves (Gordon Craig Theatre) and she played Adele Astaire in The Lost Musical revival of The Bandwagon at Sadlers Wells. Clare has recorded an English Educational DVD entitled Collins Workplace for Harper Collins and she performed as a lead vocalist in The Summer Ice Spectacular (Congress Theatre). She performed in the UK tour of White Christmas at The Southampton Mayflower, Grand Canal Theatre Dublin and The Empire Theatre Liverpool (Michael Rose Productions Ltd) with musical direction by Robert Scott. As part of the ensemble she also understudied and played the part of Judy, dancing with Adam Cooper and performing alongside Aled Jones. She appeared as The Blue Fairy in the UK premiere of My Son Pinocchio: Gepetto's Musical Tale. She was Diane Lorimer in the No.1 UK tour of 42nd St (directed by Mark Bramble and with musical direction by Gareth Williams) and understudied Dorothy and Maggie, playing the latter. She choreographed and played Dandini in Cinderella. She performed the role of Jellylorum on the No.1 UK tour of Cats and continued becoming Dance Captain/understudy Grizabella at The London Palladium with Nicole Scherzinger, Kerry Ellis and Beverley Knight. With the cast of Cats she performed at The 2013 Olivier Awards at The Royal Opera House to celebrate the lifetime achievement award won by Gillian Lynne and on ITV's Saturday Night Live at The Palladium 2014. She performed in The Savoy production of Funny Girl initially as a swing before playing the part of Mimsey and understudying/playing Fanny Brice. She choreographed and played Fairy in Beauty and The Beast, directed by Sasha Regan and in Beauty and The Beast. Recordings include: The Original revival cast recording (2009) Oliver! featuring Rowan Atkinson and Jodie Prenger. Feeling for Language; audio books The Spectacular Safari and Cinque Terre. Short stories for an Educational audio book entitled Context Gleerups as part of Teflonstage. Voice overs for Wordley Productions/Cheap as Chips, Wordley Productions and Side/PTW. Other voice overs:- Great British Podcast Awards, Royal College of Nursing, Victor Mobile and Cognassist.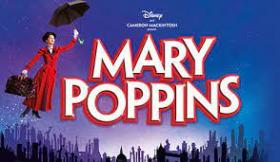 Recent Show
Production:
Mary Poppins
Role:
Gwedndoline
Venue:
Prince Edward Theatre
Showing:
20th Oct 2021 - 5th Aug 2022
Reviews
"I saw "Funny Girl" on 7/4 and yet new Fanny took to the stage: Clare Rickard. She was thrilling. Loved Michael Mayer's production of the show. He even made those creaky old 'songs within the follies' numbers work. Glad I hadn't demanded a refund. I almost did since she was an understudy to the understudy and I had been looking forward to seeing Ms. Barnes ( scheduled day off)."
BobNC
Broadway World
"There's a definite touch of "je ne sais quoi" about this Beauty and the Beast. Clare Rickard opens the show as a glamorous Fairy Formidable with a very convincing French accent, reflecting the source material's French origins. Rickard is also choreographer and there's an unusual emphasis on dance with some beautifully staged and expertly performed routines."
Jean Rush
The Stage
"Along with Eliot's verse, it's all about Webber's music. 'Memory' of course, is the stand-out, especially in the Act Two but 'Gus: The Theatre Cat' by Jellylorum (Clare Rickard) and Asparagus (Paul F Monaghan) runs it pretty close. "
Mayer Nissim
Digital Spy 2014
"Clare Rickard gave a stand-out performance as Jellylorum with great clarity and humour. "
Jo Roberts
KM Kent online
"The song (Gus: The Theatre Cat) performed by Jellylorum (Clare Rickard) and Asparagus (Paul Monaghan) is moving and full of character."
The Public Reviews
Cats
"Even if you have to imagine what the show must have been like with the Astaire siblings, a strong company, in which James Vaughan and Clare Rickard shine, do a more-than-decent job.."
(Michael Billington, Guardian, 31st March 2011)
The Band Wagon
"Singer Clare Rickard (Fairy Goodapple) proves what an aptitude she has for comedy "
(The Stage, Jan 2011)
Snow White and The Seven Dwarfs
"Clare Rickard did stand out as being the most confident vocalist throughout. Her vocal range is excellent, she has superb facial expression and her delivery of The Girl from 14G was, for us, the most entertaining and beautifully delivered song of the night - and it was something genuinely new to the show "
(Celebrity Green Room, 30th July 2010)
Gotta Sing Gotta Dance
"A cameo role for the excellent CLARE RICKARD, as Fairy GoodApple and her comedic interpretation of the role singles her out for having quite a future as a singer/actress. "
(Jim Kennedy, Encore Magazine, Feb 2011)
Snow White and The Seven Dwarfs
"but the vocal range demonstrated by Clare Rickard in 'Maybe I Like It This Way', and the unflagging confidence this young woman oozes, suggest that we have a star in the making."
(Dance Europe, Aug/Sept 2005)
Wild Party